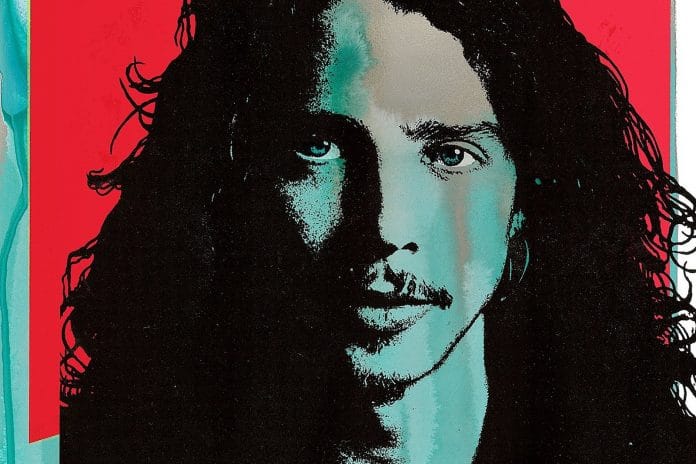 METALLICA y FOO FIGHTERS entre otros, participaron en el homenaje al vocalista y guitarrista de SOUNDGARDEN Chris Cornell en el evento "I Am The Highway: A Tribute To Chris Cornell", celebrado la pasada noche (16 de enero) en Los Ángeles (mira los videos más abajo).
Entre los artistas que participaron en el emotivo evento al cantante se encuentran Josh Homme de QUEENS OF THE STONE AGE, Tim McIlrath de RISE AGAINST, Taylor Momsen de THE PRETTY RECKLESS, Perry Farrell de JANE ADDICTION, THE MELVINS, Geezer Butler de BLACK SABBATH y Ryan Adams. Además, algunos miembros SOUNDGARDEN, AUDIOSLAVE y TEMPLE OF THE DOG también asistieron a la cita.
El cómico Jack Black presentó a METALLICA, el cual arrancó su concierto de cuatro canciones con una versión de "All Your Lies" de SOUNDGARDEN, seguida de dos temas propios: "For Whom The Bell Tolls" y "Master Of Puppets", antes de cerrar con una versión de "Head Injury" de SOUNDGARDEN.
La viuda de Cornell se subió al escenario para recordar al músico con las siguientes palabras:
"Todos sabemos cómo la música puede cambiarnos, pero Chris hizo algo más extraordinario: cambió la música y allanó el camino para muchos, desde Seattle hasta todo el mundo. Y ese legado y su influencia se quedarán para las próximas generaciones. Estoy tan orgulloso de que, junto con su legado, su trabajo filantrópico continúa creciendo y floreciendo".

"Chris estaría muy orgulloso.[...] La pasión de Chris por ayudar a los demás está más viva hoy que nunca".
Chris Cornell se quitó la vida en mayo de 2017 después de actuar con SOUNDGARDEN en Detroit.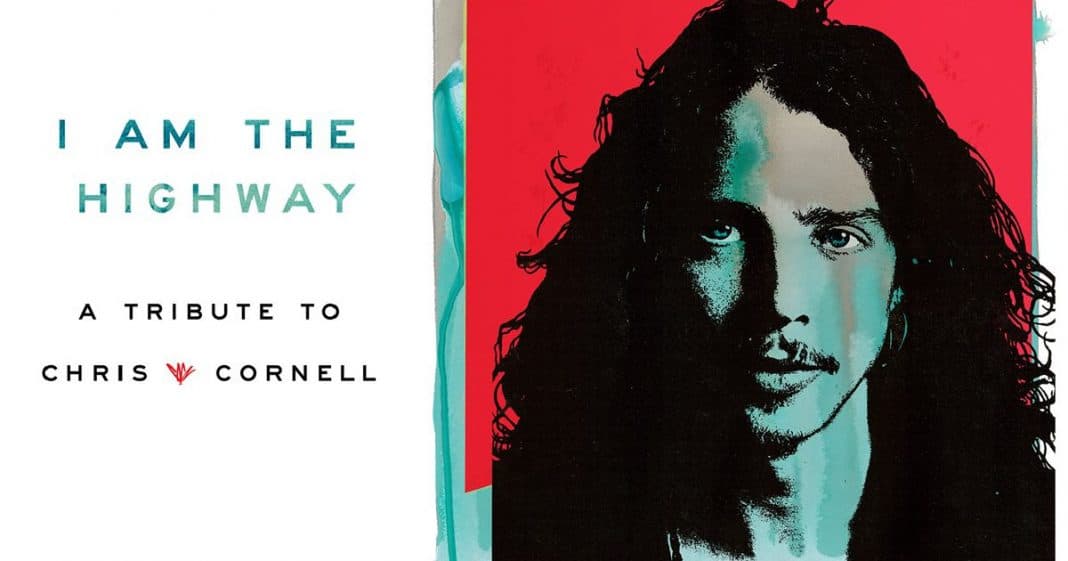 Set List:
– The Melvins (Buzz Osborne, Dale Crover, Steven Shane McDonald, Jeff Pinkus)
Kicking Machine
With Your Heart Not Your Hands
Leech
Heart Of Honey
Spoonman
– Rita Wilson
The Promise
– Nikka Costa and Alain Johannes
Disappearing One
– Chris Stapleton
The Keeper
– Foo Fighters (Dave Grohl, Taylor Hawkins, Nate Mendel, Pat Smear, Chris Shiflett, Rami Jaffee)
No Attention
Earache My Eye
Girl You Want
Everlong (Acoustic)
– Josh Homme
Rusty Cage
– Adam Levine, Jesse Carmichael, and Stone Gossard
Seasons
– Miley Cyrus
Two Drink Minimum
– Audioslave (Tom Morello and Brad Wilk)
Cochise (with Geezer Butler and Perry Farrell)
Be Yourself (with Geezer Butler and Juliette Lewis)
Set It Off (with Chris Chaney, Sam Harris and Tim Mcllrath)
Like A Stone (with Chris Chaney and Brandi Carlile)
Show Me How To Live (with Robert Trujillo and Dave Grohl)
– Toni Cornell and Ziggy Marley
Redemption Song
– Metallica (James Hetfield, Lars Ulrich, Kirk Hammett, and Robert Trujillo)
All Your Lies
For Whom The Bell Tolls
Master of Puppets
Head Injury
– Ryan Adams (Daphne Chen, Richard Dodd, Eric Gorfain, Leah Katz, and Don Was)
Dead Wishes
Fell On Black Days
– Temple Of The Dog
Preaching The End Of The World (Nikka Costa, Alain Johannes, Stone Gossard, Brendan O'Brien, and Josh Taylor)
Can't Change Me (Nikka Costa, Alain Johannes, Stone Gossard, Eric Avery, and Josh Freese)
Hunted Down (William DuVall, Jerry Cantrell, Stone Gossard, Jeff Ament, and Josh Freese)
All Night Thing (Fiona Apple, Brendan O'Brien, David Garza, Jeff Ament, and Matt Chamberlain)
Reach Down (Miguel, Nikka Costa, Stone Gossard, Brendan O'Brien, Jeff Ament, and Matt Cameron)
Say Hello 2 Heaven (Miley Cyrus, Brendan O'Brien, Stone Gossard, Jeff Ament, and Josh Freese)
Hunger Strike (Brandi Carlile, Chris Stapleton, Stone Gossard, Brendan O'Brien, Jeff Ament, and Matt Cameron)
– Soundgarden (Kim Thayil, Ben Shepherd, and Matt Cameron)
Rusty Cage (with Taylor Momsen)
Flower (with Marcus Durant)
Outshined (with Marcus Durant and Stone Gossard)
Drawing Flies (with Taylor Momsen, Buzz Osbourne, Matt Demeritt, and Tracy Wanamae)
Loud Love (with Taylor Momsen, Tom Morello, and Wayne Kramer)
I Awake (with Taylor Hawkins and Buzz Osbourne)
The Day I Tried To Live (with Taylor Hawkins and Buzz Osbourne)
Black Hole Sun (with Brandi Carlile, Peter Frampton, Tim Hanseroth, and Phil Hanseroth)