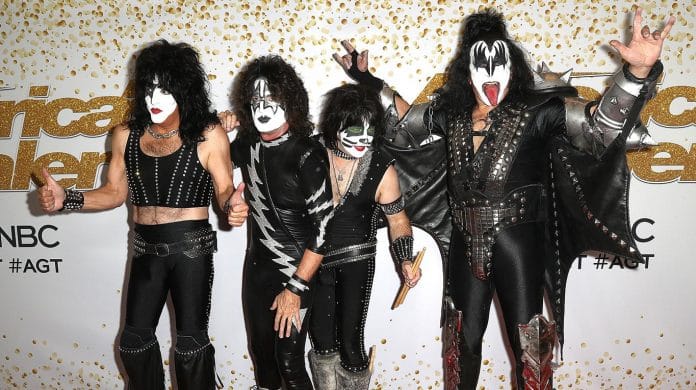 Charlando en el programa de la NBC "America's Got Talent", Paul Stanley dijo que es lógico que se publique un CD y/o DVD en directo documentando la última gira "End Of The Road" de Kiss.
El 30 de octubre Kiss anunció nuevas fechas de su gira de despedida, la cual pasará por Estados Unidos y posteriormente por Europa, pero sin parar por España (al menos por el momento). Este tour, producido por Live Nation y compuesto por más de 60 fechas por el momento, estará lleno de sorpresas y sus conciertos serán "explosivos".
Durante su la entrevista para la NBC (mira el video al final de la noticia) enfocada en el crucero Kiss Kruise, un fan pregunta a Stanley si existe alguna posibilidad de que se grabe en video esta última gira del grupo. Esto contestó el vocalista:
"En verdad no lo he pensado, pero parece apropiado que queramos documentar, ya sea en video o en audio esto [la gira de despedida]. Es una excelente manera de resumir las cosas. Por tanto, aunque no haya sido planeado o pensado, parece lógico".
Kiss lo componen actualmente Paul Stanley, Gene Simmons, Tommy Thayer y Eric Singer.