La potencia que desprende Five Finger Death Punch en directo se puede palpar en el video oficial de la canción "Wash It All Away", una de las más conocidas del grupo estadounidense.
El video del tema "Wash It All Away", publicado a finales de 2015, está extraído del sexto trabajo "Got Your Six" (Prospect Park, 2015), el cual consiguió posicionarse en la segunda posición de la listas de éxito Billboard 200.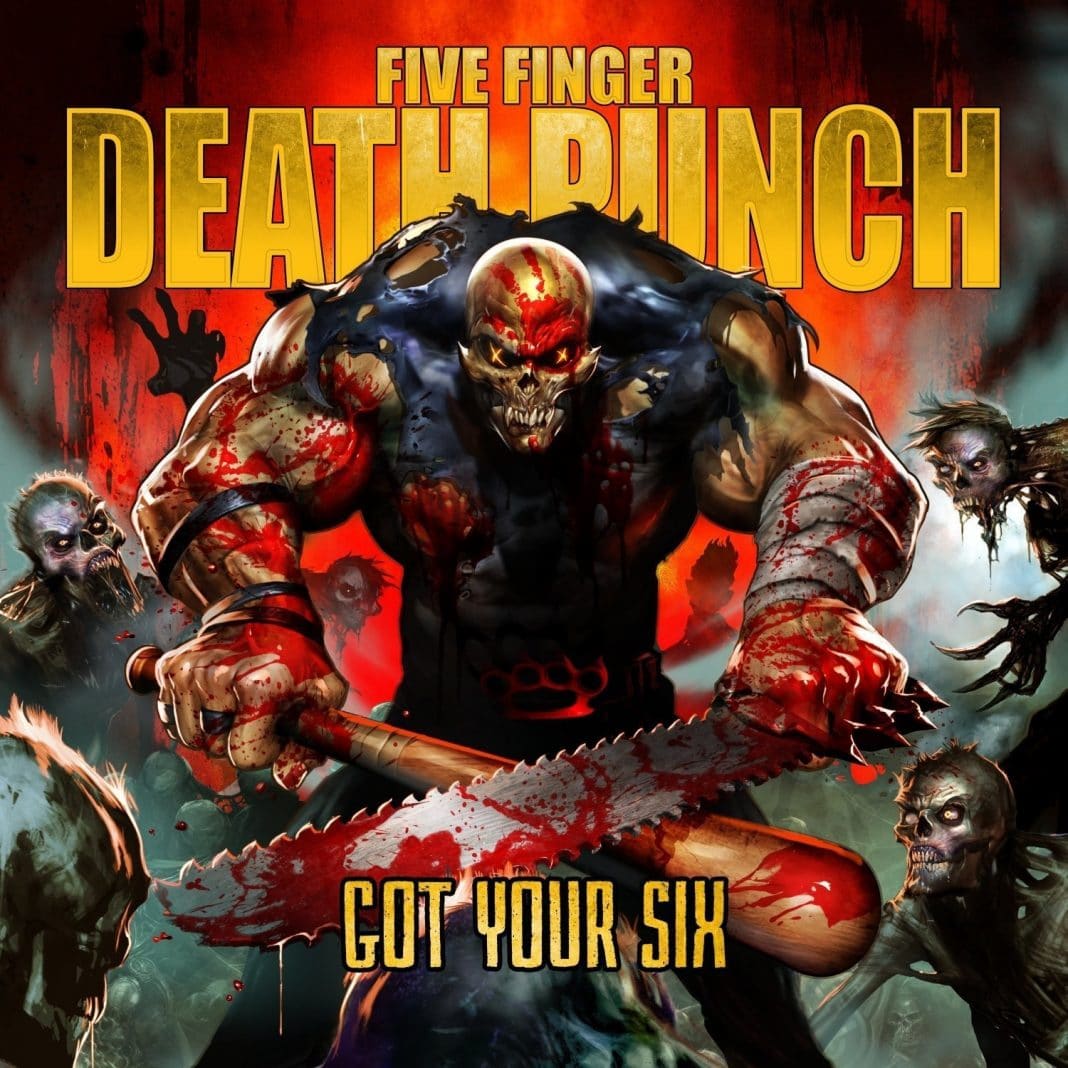 El batería del grupo Jeremy Spencer dijo lo siguiente sobre este disco:
"En realidad es más brutal, con una dinámica más extrema. Hay algunas partes realmente suaves y luego algunas partes realmente brutales. Por lo que estamos haciendo toda la gama de sonidos."
Actualmente Five Finger Death Punch se encuentran en la recta final de su gira presentación de su último trabajo "And Justice For None" (2018), que está pasando por Estados Unidos. Nosotros pudimos verles en el Wizink Center de Madrid el pasado 11 de diciembre de 2017 junto a In Flames y a Of Mice And Men.
Letra de Wash It All Away de Five Finger Death Punch
I've given up
On society
Up on my family
Up on your social decease
I've given up
On the industry
Up on democracy
Done with all your hypocrisy
All of the chaos
And all of the lies
I hate it
I'm wasting here
Can anyone wash it all away
I'm waiting here
For anyone to wash it all away
(Wash it all away!)
I've given up
On the media
Feeds my hysteria
Sick of living down on my knees
I've given up
On morality
Feeds my brutality
Fuck what you think about me
All of the chaos
And all of the lies
I hate it
I'm wasting here
Can anyone wash it all away
I'm waiting here
For anyone to wash it all away
(Wash it all away!)
I won't change for you
And I can't take the pain
There's nothing you can do
And there's nothing you can say
I've given up
On everything
Up on everything
Up on everything
I'm wasting here
Can anyone wash it all away
I'm waiting here
For anyone to wash it all away
(Wash it all away!)
I'm wasting here
With everyone just wash it all away
I'm waiting here
For anyone to wash it all away
(Wash it all away!)
(Wash it all away!)