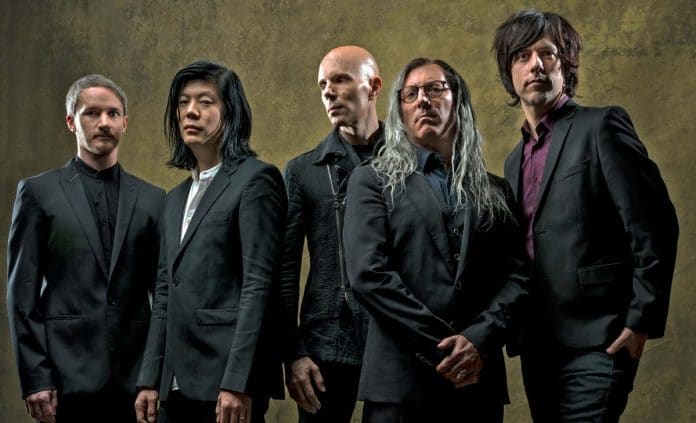 A PERFECT CIRCLE ha estrenado hoy una versión de la canción "Dog Eat Dog" de AC/DC a través de la emisora de radio BBC Radio 1.
La canción, que forma parte de la edición limitada de la banda "So Long, And Thanks For All The Fish", estará disponible a partir del próximo 23 de noviembre en tiendas independientes. Hoy el grupo ha estrenado el cover del tema "Dog Eat Dog" de AC/DC en el programa de radio Rock Show de la BBC Radio 1 con Daniel P. Carter.
Puedes escuchar aquí la canción.
Tune in to @Radio1RockShow on Sunday night for the world premiere of our cover of @acdc "Dog Eat Dog." Get it on Black Friday on the "So Long, And Thanks For All The Fish" limited-edition 7" available exclusively at local independent record stores in the UK & US near you #RSDBF pic.twitter.com/T3eh45QhiU

— A Perfect Circle (@aperfectcircle) November 17, 2018
El grupo de rock alternativo girará por Europa en diciembre, pero por el momento no pasará por España.
Diciembre 2018:
2 - Glasgow Academy
3 - Manchester Victoria Warehouse
5 - London SSE Arena, Wembley
6 - Paris Zenith Paris La Villette
7 - Antwerp Lotto Arena
9 - Amsterdam AFAS Live
10 - Cologne Palladium
12 - Copenhagen Forum
13 - Hamburg Sporthalle
15 - Kraków Tauron Arena
16 - Vienna Stadhalle
18 - Milan Mediolanum Forum
19 - Rome Palalottomatica