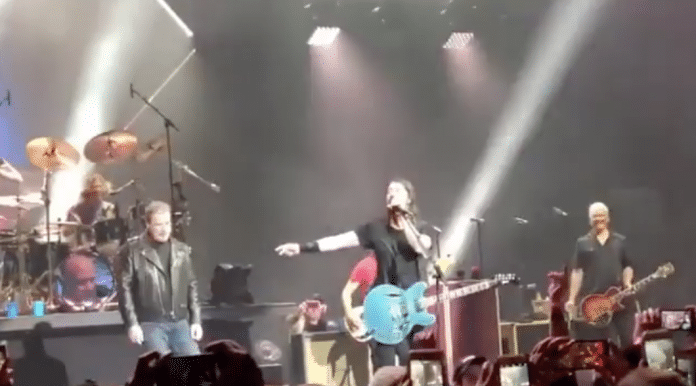 El pasado sábado 14 de julio Foo Fighters recibió sobre el escenario a dos invitados muy especiales: el actor John Travolta y el batería de Red Hot Chili Peppers Chad Smith.
Durante el show de Foo Fighters en Jones Beach Theater de Wantagh, Nueva York, Dave Growl y los suyos invitaron al escenario y por separado a Travolta y a Smith.
John Travolta, estuvo colaborando en un popurrí en donde sonaron versiones de los temas "Another One Bites the Dust" de Queen, "Imagine" de John Lennon, "Jump" de Van Halen y "Blitzkrieg Bop" de los Ramones.
Por otro lado, Chad Smith de Red Hot Chili Peppers subió al escenario para hacer su aportación en "Stay With Me" de Faces.
Mira los videos de las dos actuaciones:
WE'VE GOT CHILLS NY!! 🕺#JohnTravolta

🎥 YETI pic.twitter.com/QYFmRhJDX4

— Foo Fighters (@foofighters) July 15, 2018