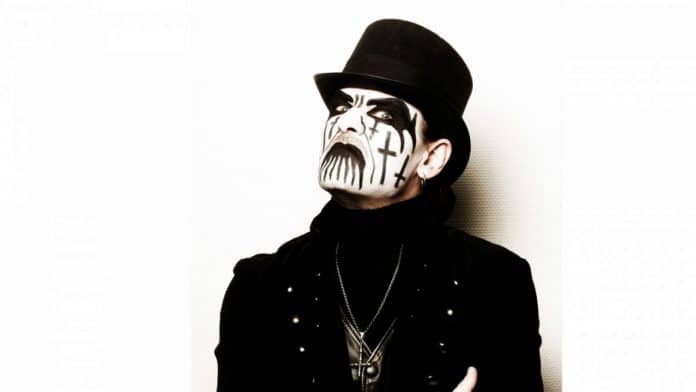 KING DIAMOND ha publicado hoy el video de "A Mansion In The Darkness", segundo adelanto de su próximo DVD/Blu-Ray en directo "Songs For The Dead Live" (mira el video más abajo). A la venta el próximo 25 de enero a través de Metal Blade Records.
"Songs For The Dead Live" se grabó durante las actuaciones que el grupo ofreció en el festival Graspop Metal Meeting de Bélgica en 2016 y en The Fillmore de Filadelfia en 2015. El DVD, dirigido por Denise Korycki de CANNIBAL CORPSE, se editará a través de Metal Blade Records el día 25 de enero de 2019.
[amazon_link asins='B07L147PWF' template='ProductGrid2' store='todorockcom-21' marketplace='ES' link_id='78abb7ae-045d-11e9-8125-7bddb3c37dfd']
El músico danés Kim Bendix Petersen, líder y vocalista de la formación de Metal KING DIAMOND, fue clasificado en el número 88 dentro de los 100 mejores vocalistas de metal del planeta por la revista Hit Parader.
Recordamos que KING DIAMOND actuará en el ROCK FEST 2019 siendo este el único concierto que el artista danés ofrecerá en España en 2019.
Mira el video de "A Mansion In The Darkness" a continuación:
Track list de "Songs For The Dead Live":
Graspop Metal Meeting 2016

01. Out From The Asylum
02. Welcome Home
03. Sleepless Nights
04. Halloween
05. Eye Of The Witch
06. Melissa
07. Come To The Sabbath
08. Them
09. Funeral
10. Arrival
11. A Mansion In Darkness
12. The Family Ghost
13. The 7th Day Of July 1777
14. Omens
15. The Possession
16. Abigail
17. Black Horsemen
18. Insanity
The Fillmore 2015

01. Out From The Asylum
02. Welcome Home
03. Sleepless Nights
04. Eye Of The Witch
05. Halloween
06. Melissa
07. Come To The Sabbath
08. Them
09. Funeral
10. Arrival
11. A Mansion In Darkness
12. The Family Ghost
13. The 7th Day Of July 1777
14. Omens
15. The Possession
16. Abigail
17. Black Horsemen
18. Insanity